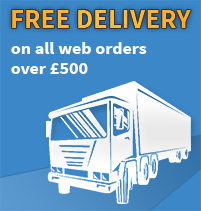 Interested in working for Spire?
We have a great team here at Spire and are always interested in hearing from hard working, passionate people who are willing to go above and beyond to provide the best levels of service.
Please send a copy of your CV to james.philpott@spire.co.uk if you have relevant experience in any of the following:
· Sales
· Web/Marketing
· Purchasing
· Accounting
· IT Support
· Warehouse
· Customer Services
If you're looking to embark on a new career, then please don't hesitate to get in touch.