Vendor Store > TOSHIBA





The Essence of Toshiba is a statement of our unwavering credo as an organization. It has three components. The Basic Commitment of Toshiba Group, Our Purpose, and Our Values

Toshiba is a world leader and innovator in pioneering high technology, a diversified manufacturer and marketer of advanced electronic and electrical products spanning from information & communications systems, digital consumer products, electronic devices and components, power systems, to industrial and social infrastructure systems and home appliances. Toshiba Electronics Europe GmbH, Storage Products Division, in Düsseldorf, Germany, markets hard disk drives and aims at consumers and retailers in Europe. For over 50 years, Toshiba has been developing and manufacturing storage solutions used by most major IT and consumer electronics brands.




Basic Commitment of the Toshiba Group

Committed to People, Committed to the Future.

At Toshiba, they commit to raising the quality of life for people around the world, ensuring progress that is in harmony with our planet.

Toshiba have an unwavering drive to make and do things that lead to a better world.

A planet that's safer and cleaner. A society that's both sustainable and dynamic. A life as comfortable as it is exciting.

That's the future they believe in. They see its possibilities, and work every day to deliver answers that will bring on a brilliant new day.

By combining the power of invention with their expertise and desire for a better world, Toshiba imagine things that have never been – and make them a reality.

Working together, Toshiba inspire a belief in each other and their customers that no challenge is too great, and there's no promise they can't fulfill.






Do the right thing
They act with integrity, honesty and openness, doing what's right- not what's easy.
Look for a better way
They continually strive to find new and better ways, embracing change as a means for progress.
Always consider the impact
They think about how what we do will change the world for the better, both today and for generations to come.
Create together
They collaborate with each other and our customers, so that we can grow together.


Special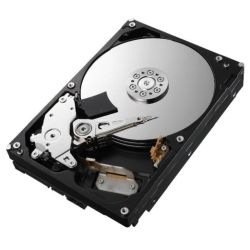 TOSHIBA
Stock #: SA36-1TTO64P300
MFR #: HDWD110UZSVA
Quantity Discount
You must be logged in to view prices
17 in stock
You must be logged in to make purchases
TOSHIBA
Stock #: SA36-2TTO128P300
MFR #: HDWD320UZSVA
Quantity Discount
You must be logged in to view prices
You must be logged in to make purchases
Special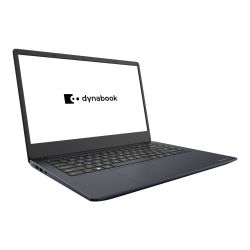 TOSHIBA
Stock #: LT-PDYSATPRO-C40
MFR #: A1PYS26E111T
Quantity Discount
You must be logged in to view prices
104 in stock
You must be logged in to make purchases