Vendor Store > SPIRE PC GAMING


Our new pre-built Gaming PCs are designed to give our customers an off the shelf gaming PC option. We use our 30 plus years of experience to ensure you get a quality product that won't let you or your customers down. Each PC comes fully configured so they're ready to go straight out of the box! All our systems come with a 3 year warranty with our experienced technical team only a phone call away.
Experience
Spire has been building computers for over 30 years, catering for the specific requirements of our customers. All of our PCs are built and tested to the highest standard by our experienced build team.
Choice
All Spire Gaming PCs are built with top brand components such as Asus, Bequiet! and Corsair in order to offer rock solid performance with maximum reliability.
Bespoke
In addition to our off the shelf solutions we also have a PC department that specialises in bespoke machines. Anything from high end gaming machines, industrial machines or high end server solutions, we pride ourselves on being able to build a solution for almost any requirement.
Please email
pcsales@spire.co.uk
with exactly what you need and we will quote you for a bespoke PC build where possible.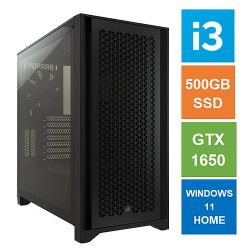 SPIRE PC GAMING
Stock #: PCIGAM100
MFR #: I312100FW118G500-A1
Quantity Discount
You must be logged in to view prices
1 in stock
You must be logged in to make purchases
Special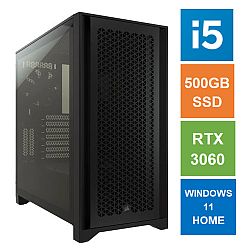 SPIRE PC GAMING
Stock #: PCIGAM200
MFR #: I512600W118G500-A1
Quantity Discount
You must be logged in to view prices
You must be logged in to make purchases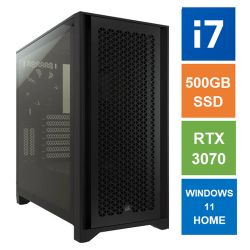 SPIRE PC GAMING
Stock #: PCIGAM300
MFR #: I712700FW1116G500-A1
Quantity Discount
You must be logged in to view prices
You must be logged in to make purchases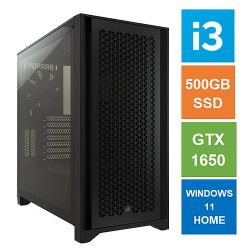 SPIRE PC GAMING
Stock #: PCIGAM100
MFR #: I312100FW118G500-A1
Quantity Discount
You must be logged in to view prices
1 in stock
You must be logged in to make purchases
Special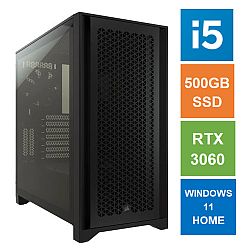 SPIRE PC GAMING
Stock #: PCIGAM200
MFR #: I512600W118G500-A1
Quantity Discount
You must be logged in to view prices
You must be logged in to make purchases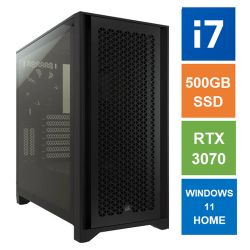 SPIRE PC GAMING
Stock #: PCIGAM300
MFR #: I712700FW1116G500-A1
Quantity Discount
You must be logged in to view prices
You must be logged in to make purchases