Vendor Store > SPARKLE

Sparkle Computer Co. Ltd. is an Intel Arc authorized AIC partner in developing, manufacturing and sales operation for Intel Arc Series Graphics Card.
Located in New Taipei City, Taiwan, Sparkle has been dedicated to the computer industry for over 40 years since 1982. With proficient experiences in graphics cards, motherboards and Thunderbolt eGPU / docking stations, they have served and supported customers from over 80 countries and 5 continents with their reliable hardware design, comprehensive brand strategy and flexible operating execution.
Carried the profession of various PC components, Sparkle is now marching into the advanced graphics card industry with Intel Arc Series to not only assist gamers in reaching ultimate achievement but to unleash the full potential of content creators.
Special
SPARKLE
Stock #: INARA3806SPELF
MFR #: SA380E-6G
Quantity Discount
You must be logged in to view prices
99 in stock
You must be logged in to make purchases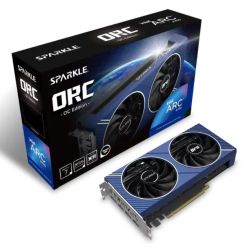 FREE Assassin's Creed Mirage download key with each card purchased
Note that these need to be redeemed by the end user - click here for more details
Ends January 15, 2024
SPARKLE
Stock #: INARA7508SPORCOC
MFR #: SA750C-8GOC
Quantity Discount
You must be logged in to view prices
8 in stock
You must be logged in to make purchases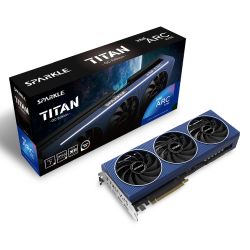 FREE Assassin's Creed Mirage download key with each card purchased
Note that these need to be redeemed by the end user - click here for more details
Ends January 15, 2024
SPARKLE
Stock #: INARA7508SPTIOC
MFR #: SA750T-8GOC
Quantity Discount
You must be logged in to view prices
5 in stock
You must be logged in to make purchases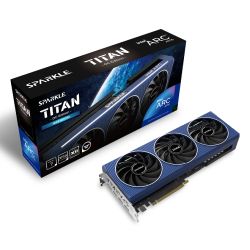 FREE Assassin's Creed Mirage download key with each card purchased
Note that these need to be redeemed by the end user - click here for more details
Ends January 15, 2024
SPARKLE
Stock #: INARA77016SPTIOC
MFR #: SA770T-16GOC
Quantity Discount
You must be logged in to view prices
62 in stock
You must be logged in to make purchases